ITALIAN
truckEmotion® & vanEmotion® si presenteranno al pubblico con un programma ricco di contenuti di attualità e di emozionanti sorprese. Anche per questa 4° edizione non mancheranno workshop e convegni su temi di interesse non solo legati al mondo del trasporto, ma comunque di interesse pratico e immediato, nello spirito truckEmotion® & vanEmotion®.
.
Come nelle edizioni precedenti non mancheranno le prove su pista, le aree dedicate all'intrattenimento, l'esposizione dei veicoli delle Case Costruttrici e la presenza dei più importanti brand del settore.

Passione, emozione, business e non solo: truckEmotion® & vanEmotion® stanno arrivando, siete pronti?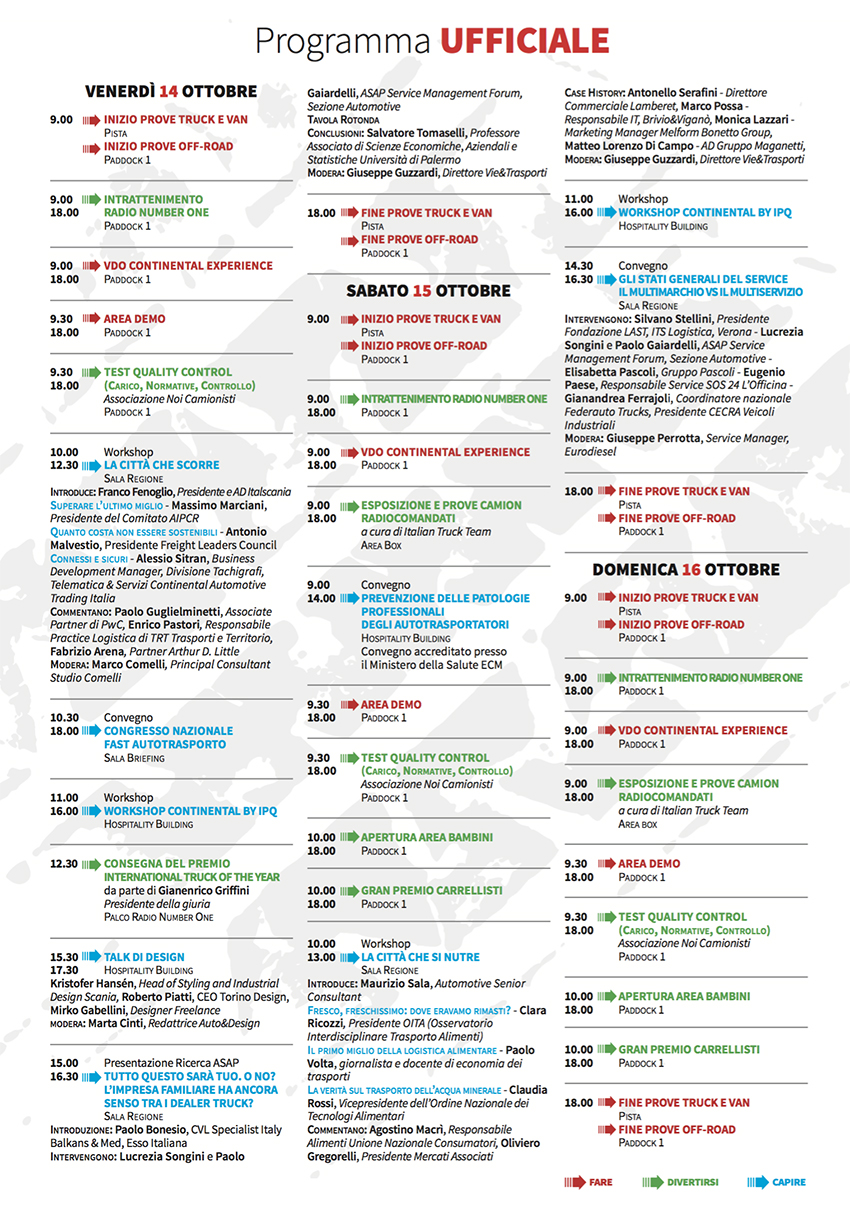 ENGLISH
truckEmotion® & vanEmotion® will offer a rich and various schedule including current affairs and exciting surprises. Workshops and conferences about themes of interest and subjects of practical use not only concerning the transport world will be organized in this fourth edition, in the spirit of truckEmotion® & vanEmotion® .
Just like the previous editions, there will be vehicle test drives on track, areas for entertainment, manufacturer vehicles on display and the presence of the industry main brands.

Passion, emotion, business and much more:
truckEmotion® & vanEmotion® are approaching, are you ready?